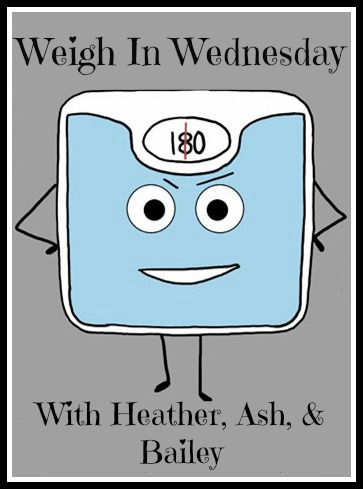 My eating has been horrible the last few days/weeks. I need to get back on track with pre planning meals and knowing what I am going to eat instead of just winging it. I end up eating crap when I do not have a plan. Tim and I are usually pretty good about planning meals. He usually writes on the whiteboard in our kitchen what the meal plan is for the coming week.
I am also getting back on the exercise wagon. I think I wore myself out with the workouts the last few months. I also got off my routine a couple weeks ago when things were hectic and then we went on vacation. I am ready to start my routine again. I need to start a routine again. I know working out helps me. I am thinking about doing the 30 Day Shred again soon. I know it works and I can get into it and slightly addicted to it. Last night I took a 3.25 mile walk with Judy, Mason, & Nutmeg. I also got the 300 workout in while watching primetime tv.
I will figure this out. I will get back on track. I will be in the 160s soon. I will feel even better about myself and my body.
*Same deal as last week - use the code WIW50 for 50% off any ad spot*