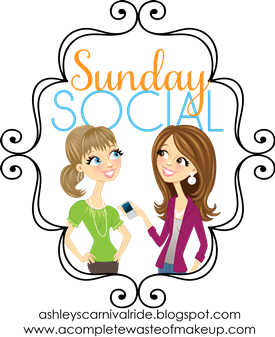 1. Favorite type of work out to do?
I love to walk outside. Now that I have a son it is great to get out and get the fresh air. I usually walk with my mother-in-law or any friend I can find. I am hoping the weather continues to improve so we can get out more.
2. Favorite guilty pleasure candy or sweet?
Ice cream. I love ice cream! I could have it everyday if I let myself. I love vanilla soft serve with chocolate sprinkles.
3. What is one thing you continuously forget to do?
It is awful, but I forget to take my birth control. I even have an alarm on my phone and I still forget. I am getting better at it and I usually remember at some point during the day.
4. Posts its or phone reminders? Why?
I like post its for stuff around the house, but I use my phone if I know I will not be home.
5. Favorite picture currently on your phone that always makes you smile