Happy Monday Morning!
I am so happy to have this morning at home and not have to go to work or drive an hour away for training. I do have to work tonight. I have not worked 4-12 in a while and I have three nights in a row of it.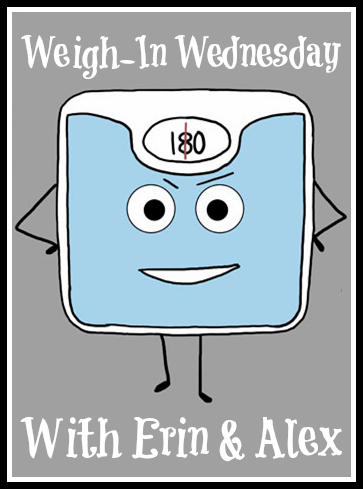 I am not stepping on the scale this morning. I know my eating was terrible the last week and I don't want to see the damage. I ate out for lunch every day last week and I was not very mindful of my calories for some of my meals. I am just going to work hard this week and pray for a loss next Monday.
Good news though - I won the Erin's Diet Bet. I actually made $22 on it! I ended up losing 10 lbs last month.
Here is the photo I submitted for the final weigh in. I think I look a lot smaller than I ever have. The tank top I have on was from my wedding and it did not fit then. It was way too tight.
Time for me to get moving. I have my first 5k of the year this Saturday and I need some practice. I am trying to figure out which workout program to do next.
Any suggestions? Jillian's 6 week abs?
*************
Some Exciting news! If you notice up top I now have a .com! I won a giveaway last month to become a dot com and I decided to go for it. So my blog address is now
http://www.ashsrightdirection.com/
. I find this exciting! It really is the little things in life that make me happy :)