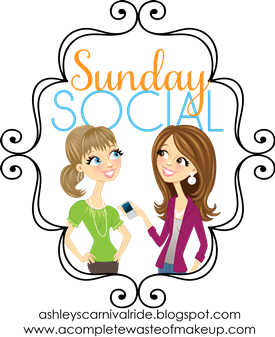 1. What was your first car?
1995 Dodge Avenger without a working radio - lots of good memories in that car and I only had it for a year or so.
2. Who was your favorite childhood teacher?
Mrs. Smith - She was my spanish teacher all through High School. She was amazing and I looked forward to going to her class.
3. Were you involved in any sports/extracurricular activities? Share pictures if you can!
I did volleyball for a year, but I was more interesting in working after school to save money.
4. What was your favorite birthday party?
I did not really have a lot of birthday parties. My mom would take me and a friend to the movies and dinner for my birthday every year.
5. Who was your teen celebrity crush?
I was in love with the Backstreet Boys and NSYNC - I was obsessed like most girls were then.
6. What show/movie did your parents not allow you to watch?
I was not allowed to watch Dawson's Creek. I made it a point to never miss an episode though. My mom never knew. I should watch some episodes on Netflix to see why my mom did not want me to watch it.