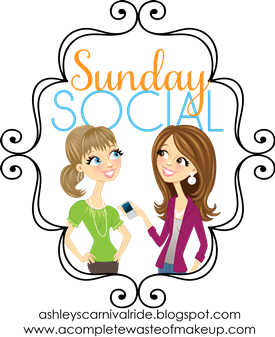 What is the name of your blog? How long have you been blogging?
My blog is called
A Step in the Right Direction
. I called it that because I was taking the first step toward a healthier me. I started blogging at the beginning of
July 2011
. I new it was time for a change and I was determined to make one. I followed a few blogs that were inspiring and I wanted to inspire others. I also needed a place to keep myself accountable.
Why do you blog?
I blog to document my life and hopefully help others that are in my position. I want to inspire other women and let them know that it is possible.
What is the first blog you ever followed?
A Journey to Thin
- Alissa has lost almost 100 pounds and I was amazed at her journey. She is on Weight Watchers and that is the program I am doing. It was nice to follow another person that was on a similar journey.
What is your favorite post you wrote in 2012?
My favorite post is probably the one I wrote about Mason's
birth
. It is a documentation of an amazing journey Tim and I went through. Having a baby is a lot of work, but it is totally worth it in the end. We love being parents and would not trade it.
What are your blogging goals for 2013?
My blogging goals are:
To blog at least 4 times per week.
Increase my followers
Start offering sponsor spots
Document my amazing weight loss success!!!
Top 3 favorite blogs to follow?
Oh boy - so hard to choose just 3
A Complete Waste of Makeup
(obviously!)
Mama Laughlin
Sweet Tooth, Sweet Life
(Love her! She has inspired me to try new workouts and challenge myself)
Skinny Jean Pilgrimage
(Alexandra is an amazing woman - losing weight and going through a crazy divorce)